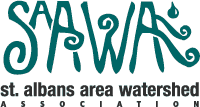 'Stream Crossing' Signs - Watershed Awareness

With assistance from Northwest Regional Planning Commission, the St. Albans Area Watershed Association was awarded a grant last Spring from ANR to promote Connecting Healthy Lawns to Healthy Waterways.

The project is located in the St. Albans Bay Watershed, with a specific focus on water quality awareness in the urban/suburban areas of the Stevens and Rugg Brook watersheds. We are continuing our theme of lake friendly lawn care, to use "stream crossing signs" to illustrate the connection of urban residents to their water quality impact on their local streams and St. Albans Bay. Signs were posted at about 15 stream crossings in the Stevens and Rugg Brook watershed. We hope that residents will begin to recognize and 'get to know' their local streams.

Signs have been placed throughout the watershed, both in the City and in the Town. When people hear, talk of or read about issues with the Bay, and specifically Stevens and Rugg Brooks, most people do not realize where these waterways are located or how they are connected. Often they are also unaware of how their daily activities in the watershed generate the storm-water runoff and phosphorus pollution that is impacting these waterways. "Stream crossing" signs will provide a starting place for discussion about the connection between urban areas and the Lake, so that more citizens are likely to be engaged and informed when reading about projects and efforts. Some residents don't even realize that what they think is possibly a "ditch" is actually part of Rugg or Stevens Brook. Hopefully, these signs will raise public awareness about the extensive waterway network in our watershed.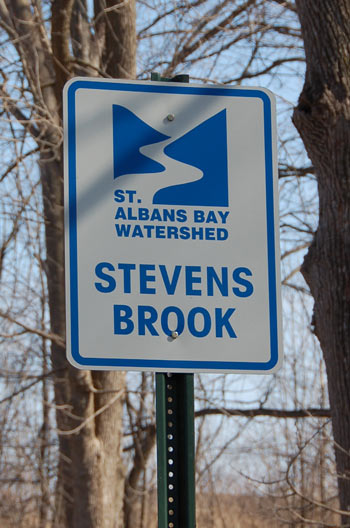 St. Albans Area Watershed Association | P.O. Box 1567, St. Albans VT 05478 | email:
[email protected]
St. Albans Area Watershed Association | P.O. Box 1567, St. Albans VT 05478 | email:
[email protected]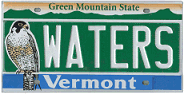 The Watershed Management Fund has provided the funding for the Lawn and Stream Signs grant, and other water quality projects in Vermont.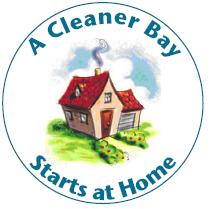 Is your septic system up to snuff? 

Click the house above for an informative brochure on septic systems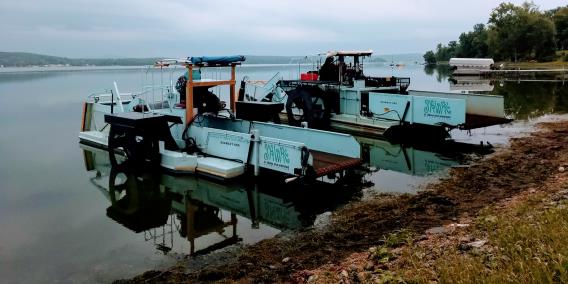 SAAWA Summer Weed Harvesting

One of our primary in-lake efforts to reduce the effect of excess lake weeds is the operation of SAAWA's weed harvester. Currently the weed growth is outstripping our ability to pull them out of the lake, but we are convinced there are benefits to removing as much growth as possible, before it decomposes, spoiling water quality, increasing phosphorus as well as producing conditions for blue green algae growth.

Invasive Species Paddles

For the past two years, SAAWA members have participated in paddles to pull invasive water chestnuts which have been attempting to establish colonies in the Black Creek Swamp area of Jewett Brook. Manual removal is the preferred method in that location as it would be impossible to reach with the harvesters. Water chestnuts can choke off water circulation and make recreation difficult and dangerous with their spiny seeds.

If you would like to help with this effort, while enjoying a paddle in an area full of birds and wildlife, please email
[email protected]
.
A chestnut pulling paddle will probably be scheduled sometime mid- to late-summer, depending upon the water conditions and presence of new plants.