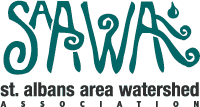 Subscribe to

SAAWA updates and keep up on news about the lake.

We'll provide periodic updates on SAAWA activities and also a quarterly e-newsletter.

We won't write too often and we will keep your information private. We definitely won't give or sell your email address to anybody else.

Promise.

Welcome to our list!