SAAWA has concerns about the multi-million GMP digester project

proposed for Dunsmore Road. Our main concern is that clean water

benefits for St. Albans Bay are unclear. Potential for spills is

worrisome and the location is problematic.

Jewett Brook, which is directly adjacent to the proposed site, is

already an impaired waterway which shows the negative effects

(choking weeds, blue green algae blooms, dirty water) from nearby

area runoff. It is not clear that this project will improve the water

quality in any way and, in fact, has the potential to make it much

worse by bringing in additional manure and food waste from a 50

mile radius.

Winter Newsletter Update

Vermont TMDL Plan Positve,

Still Needs Watching   

SAAWA has seen more movement this year in the effort to clean

up St. Albans Bay and Lake Champlain than any year in the

last 20. SAAWA leadership and all the members of SAAWA

should be proud of our contribution to this effort.

SAAWA has four main goals. We strive to:

1. Bear witness to the situation on the ground and clearly,

loudly speak the truth;

2. Directly improve water conditions in the Bay;

3. Lobby for more aggressive regulatory action;

4. Be in the vanguard as to what efforts should be undertaken by regulators to clean up the lake.

What is the TMDL?

The EPA has rewritten the TMDL for Lake Champlain, which is the plan for how much pollution, in our case phosphorus, can enter the lake and still have acceptable water quality. TMDL stands for total maximum daily load.

Originally written in 2002, it has governed the water quality improvement efforts. The Conservation Law Foundation sued the Federal Government o overturn it, viewing it as inadequate. We were one of the few voices to support the CLF.  As a settlement to that suit, the EPA agreed to revise the plan which is in the final approval phase. The new TMDL will govern the water quality improvement efforts in the next few years. The new TMDL is now almost universally recognized as a watershed (no pun intended) moment in the lake cleanup efforts.

Weed Harvesting Expands

With Addition of Small Harvester

SAAWA again conducted weed harvesting in the Bay during the summer of 2015. In addition to annual funding from the Towns of St. Albans and Georgia, and the City of St. Albans; SAAWA received $5,000.00 from the St. Albans Rotary Club and an $11,500.00 grant from the Vermont Department of Environmental Conservation Aquatic Nuisance Control Grant-in Aid . The purpose of the grant was to help fund mechanical weed harvesting in St. Albans Bay by hiring two additional employees to operate and  maintain the two weed harvesters and tractor.  A second  weed harvester was purchased from the Town of Franklin for $3,000.00.

Future plans

SAAWA is focused on real, in-lake cleanup measures, as well as pressing for better land-use practices in the watershed. We are currently exploring the addition of a shoreline conveyor to make weed harvesting more efficient, methods of transporting weeds farther from the watershed, and better ways to combat
blue-green algae
which recent
studies
increasingly show
may be a
serious health hazard
.
Download SAAWA Weed

Harvesting Brochure

Weed harvesting improves water quality and clarity by removing

excess weeds, increasing water circulation, and reducing conditions

that contribute to algae blooms. In addition, it is the only activity

currently occurring which reduces phosphorus already in the

lake sediment.

Thank you to all members who renewed their membership, made donations and contributed to the 2nd Harvester Fund.

SAAWA is not an organization of property owners. Our goal is to serve as a voice for all of us in this watershed (shore, city and town) to express the need for change, and to coordinate action for real, in-lake clean-up. We are tired of studies and participation in voluntary programs has not been successful. We have, and will continue to advocate for requirements to improve agricultural land use practices

and for greater investment in enforcement.

If you can, please volunteer for a committee or attend the next meeting of the Board Anyone

with an interest in serving on the Board should attend this meeting.

The St. Albans Area Watershed Association was created in 2002 with the primary goal of restoring the water quality of St. Albans Bay and the surrounding watershed.  We are a grassroots group of individuals -- young and old -- who love the lake and want to see crystal clear waters return to the Bay for the enjoyment and health of people and animals.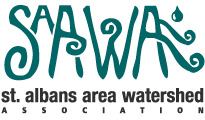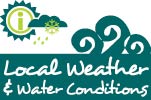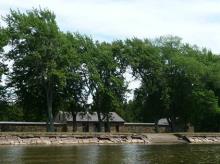 SAAWA wants to see real change happen in Saint Albans Bay.

Join your neighbors to take action. Support weed harvesting

and algae remediation in the Bay and better land use practices.

Our goal is to raise funds for a second large weed harvester operating on the Bay which will cost about $50,000. An anonymous donor started this project rolling with a challenge grant of $5,000 which SAAWA members were able to match.

This past season, we were able to purchase a smaller harvester for working close to shore, but there is a need for a larger harvester and conveyor to make the harvesting process more efficient and effective.

We are continuing our  fundraising campaign to reach our final goal.

Please contribute if you can!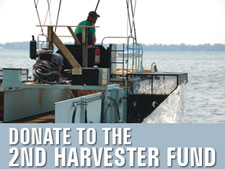 The  St. Albans Area Watershed Association is a non-profit corporation with tax exempt status under IRS section 501(c)(3) TIN 41-2196343.   All Donations are Tax Deductible.

SAAWA Board Meetings

normally held

3rd Wednesday of the month,

with extra meetings as needed.

Next meeting:

4/13/16